Elevate your website's visual appeal without breaking the bank! In this guide we look at the world of free stock images and videos, offering an abundance of captivating visuals to enhance your web content.
When it comes to creating a compelling online presence, high-quality imagery plays a vital role in captivating your audience. With a plethora of websites offering free stock images and videos, you can access a vast library of professionally shot visuals that resonate with your website's theme and message.  We shall discuss numerous platforms and resources where you can find stunning visuals for free. From breathtaking landscapes to captivating lifestyle shots, the options are endless. Whether you run a personal blog, an e-commerce store, or a professional website, these free stock images and videos will take your web content to the next level.
Stock images also known as free pictures are kind of funny and unrealistic, yet they are used in abundance on websites, social media, blogs, and other channels. Why's that? What is the importance of free stock videos and images? While real people don't sit in groups dressed in their best suits and dresses to discuss an image on a computer screen, most of the stock images comprise elements like this. Free stock videos and free pictures get a reputation, and the biggest businesses tend to avoid the use of free pictures. The truth of the matter is that most stock images are essential for designers and companies. For starters, they're cheaper and easier to use than custom photos. There is a trick to using free stock videos and free pictures. But how do you find free stock images and videos that suit the tone of your business and website? Before we dive deeper into how to find free stock images and videos, let's discuss more stock images and videos. 
What are Stock Images?
Stock images are generic photos, illustrations, and icons that are built with no particular thought in mind. Then these stock videos and images are either licensed or offered for free to those who need them. These stock images and videos are then used by marketing websites, packaging, book covers, and more. 
As free pictures and free stock videos are becoming more common, websites and platforms that specialize in a specific type of stock photos and videos are emerging. Some of the biggest examples are realistic stock photos, natural stock photos, corporate stock photos, space stock photos, and so on. 
Most photographers use these best sites for free pictures to sell the photos that they've clicked.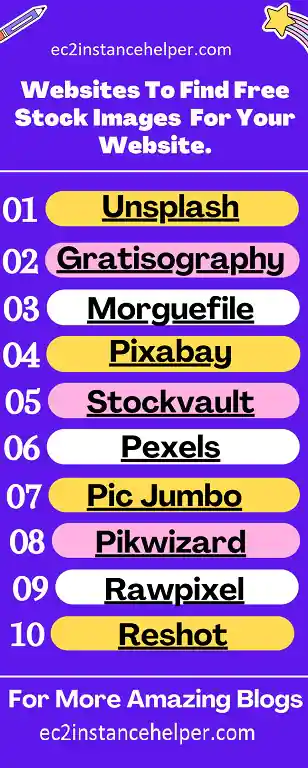 Best Sites for Business Stock Photos
Unsplash is a huge name when it comes to stock photos. You can possibly get stock photos for every possible reason as they have a collection of over 300,000 high-res images from 50,000 members. While the number of images may feel weak compared to other websites with paid stock images, all the photos available on the platform are high in quality and newer photos are added every day. Most of the time, you'll find the image that you're looking for.
When it comes to stock images, Gratisography is a website on a whole level. They claim themselves to be the "world's quirkiest collection of high-res free stock images." Gratisography can't compare to Unsplash when it comes to image quantity, but that's not what the goal of their platform is. Their platform specializes in providing stock photos that are unique and don't look like any other generic stock image. If you're looking for something unique and different, then this is the website to look out for.
Similar to Gratisography, Morguefile also takes the price being different. The photos on the platform aren't curated and aren't as professional as Unsplash. You are sure to find images like random people, objects, daily activities, and other common photos. Morguefile isn't the ideal platform to find professionally curated images and if you just need a simple free photo, then this is the website to go to.
If you're familiar with the stock photos industry, then you must have heard the name Pixabay. Pixabay has a huge quantity of high-res images. The images are more catered towards businesses and marketing compared to Unsplash, which is why this website is perfect for marketers and bloggers. Pixabay is different from its peers as it also offers a huge quantity of vectors and illustrations.
Stockvault is another perfect platform source of free stock photos, wallpapers, and textures. The website is famous among graphic designers and bloggers. In terms of image quantity, the website has only half the amount as Unsplash, but the website is well managed and new images are added on a daily basis. This site also offers good search functionality and is well-organized.
Pexels is an incredibly famous name when it comes to free stock images. Their vast, well-organized collection of free stock photos is one of the best among the competitors. Additionally, Pexels also offers free stock videos and Pexels is one of the best sources for stock photos and videos for bloggers and marketers.
PicJumbo is a huge name in the free stock industry, and it has an interesting story behind it. It was created by a 24-year-old photographer whose photos kept getting rejected by the free stock giants and he decided to start his own website.
Besides having a huge collection of unique stock images, Pikiwizard also offers an image editing tool that allows you to edit the stock images before you download them. The basic version of the platform is free and you can also get a paid full-featured online image editing tool.
Rawpixel claims to have the most diverse collection of stock photos and their claim may be true. They also offer vectors, PSD, and public domain content like famous Japanese wood panel prints.
Reshot isn't like your ordinary stock photo collection, it's a community that works for something. Their main aim is to provide upcoming photographers with a platform to share their art in terms of stock photos. The curated collection on the platform is huge, beautiful, and free.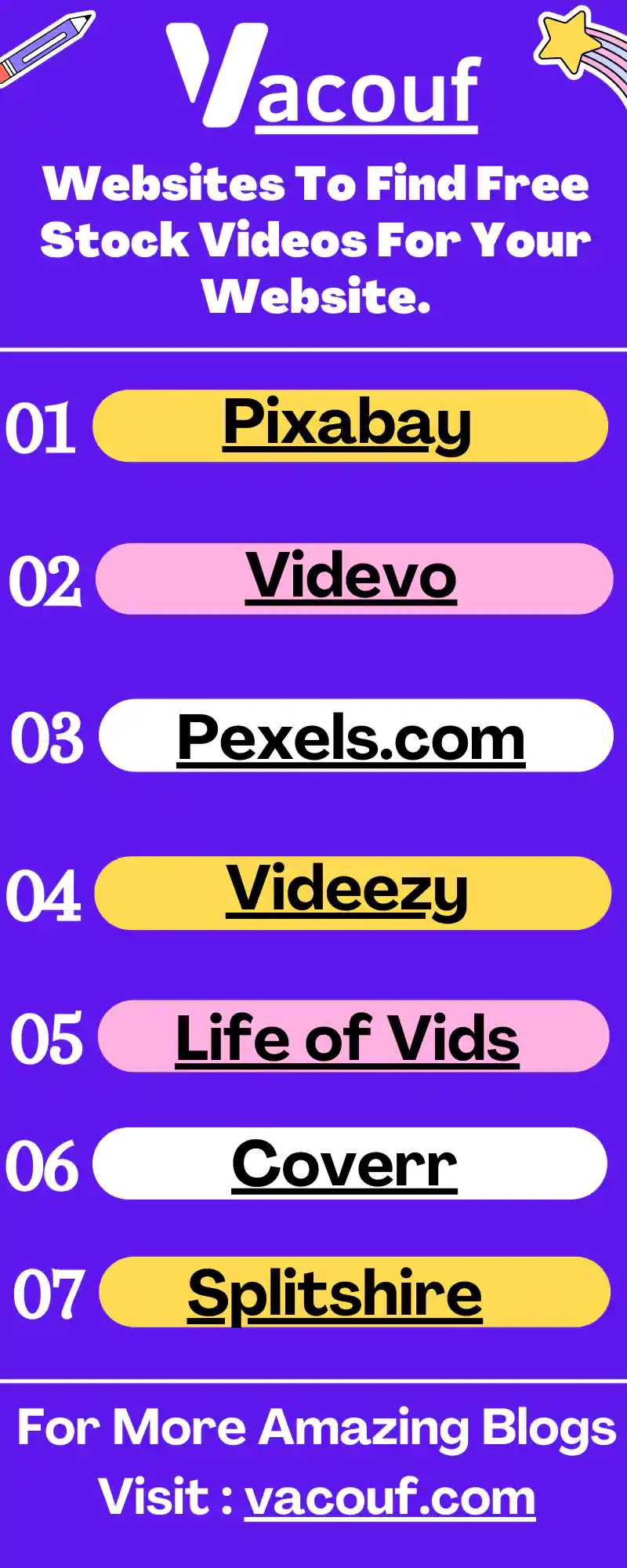 Best Sites for Business Stock Videos
As we mentioned above, Pixabay contains both stock images and videos. All the videos on the site can be used for free, whether the content is used for commercial or non-commercial purposes. While most of the videos are free to use however a person wants, some specific downloads may clarify what is or isn't allowed. You don't have to provide permission or give credit to the owner of the image or video, but it is a good practice to do so.
Videvo offers a huge collection of free stock video and motion graphics, music, and sound effects. The content is created and uploaded by a huge community of users. The stock videos you'll download from the platform will be licensed in different ways and you may not be able to use the videos the way you want. Here are the licenses for the videos:
 Videvo Attribution License: It allows the users to use a clip for free anywhere they want but you have to credit the owner of the video.
Clips with Creative Commons: These videos can be used for free with credit and can be allowed to remix or adapted.
Public Domain Licenses: These licenses state that the video is free to use in any way.
Pexels came into existence as a free photo site, but it has added a huge collection of HD and 4K stock videos. With Pexels' license, all the photos and videos can be used for free. Users can also edit and modify the videos however they like.
One of the best features of the website is "trending free stock videos." This helps users to find new and most demanded stock videos.
Videezy is a common name for free stock videos that can be used personally or commercially. Although, you should carefully analyze the special licensing information to make sure the video is available to use.
Users are supposed to credit Videezy whenever they use a stock video, but you can also buy the credits and use the video however you want. The collection of free stock images is huge and you can choose from HD or 4K resolution.
Life of Vids isn't a widely known name when it comes to free stock videos, clips, loops, and others. You can use the video however you want, but sharing the video on other platforms is limited to 10 videos.
Not just videos, they also offer free stock images. The collection is updated weekly so you are sure to find whatever you're looking for.
Coverr came into existence after entrepreneurs and filmmakers who got tired of finding good-looking videos decided to take the matter into their own hands. Coverr is intended to help those who are having trouble finding quality stock videos.
Now, Coverr has thousands of free videos, which have been downloaded more than 5 million times. The quality of all the videos is available in HD and can be downloaded in MP4 format.
Users don't need to sign up, credit the platform, and can download the free video instantly. The videos available on Coverr are exceptionally stunning and can be used for commercial purposes.
Splitshare was made by Daniel Nanescu (web designer). He made Splitshare which wanted to offer his photos and videos to users for free, for both personal and commercial purposes. As all the free stock images and free stock videos available on the platform are created by the same person, they're more unique compared to the generic stock images and videos.
Most of the videos you'll find on the platform are mainly drone freedom of captivating scenery. All the videos are downloadable with ease by clicking on the video title. The content is free to be used across social media or in any project except for any inappropriate content.