n the ever-evolving landscape of web hosting, the choice between WordPress and website builders can often seem like comparing apples to oranges.  We explore the fundamental differences and unique characteristics of these two popular web hosting options. WordPress, a versatile content management system, empowers users to create dynamic and customizable websites. On the other hand, website builders offer user-friendly drag-and-drop interfaces that simplify website creation, making them a favorite among beginners and those seeking a hassle-free experience.
Join us as we delve into the distinct features, benefits, and use cases of both WordPress and website builders. While both options cater to different needs and preferences, this comparison aims to provide valuable insights to help you make the best choice for your website aspirations. Whether you prioritize flexibility and control or prefer an intuitive, all-in-one solution, understanding the nuances of WordPress and website builders will equip you with the knowledge needed to embark on your web hosting journey.
Building, running, and sustaining your website isn't an easy task, there are so many factors that you need to consider. One of the biggest and primary factors to consider is which tool you should use to build your website. Should you just opt for any of the most popular website builders or build WordPress websites? You can build a website using a couple of ways, in most cases, it's either WordPress websites or website builders. Both the options are good enough for building a website and every one has its own advantages. The debate of WordPress vs website builder tools has been going on for a long time, and businesses need to carefully analyze every aspect before choosing a tool for building a website. 
What is WordPress?
WordPress initially came into existence as a blogging platform but over time, it has become so much more than that, now it's a complete website-building platform. It's one of the most popular website-building platforms and it powers over 37.6% of all the sites on the internet.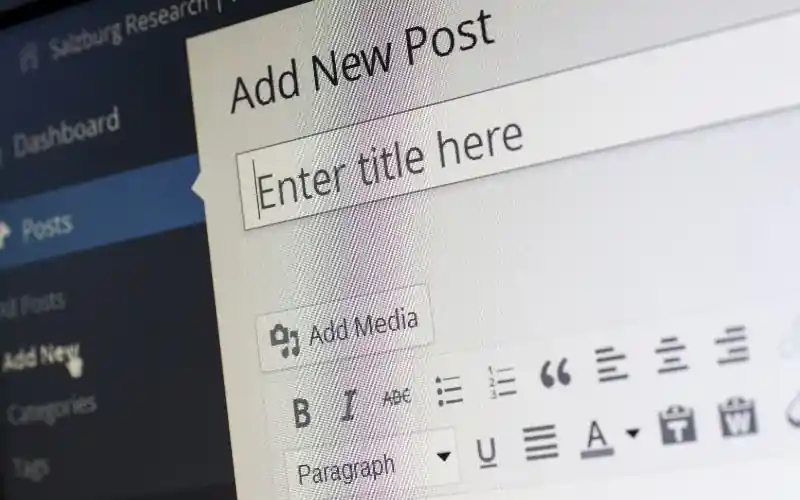 For first-time users, WordPress can be significantly tough to use, but once you get habitual, there are endless possibilities. As you start getting familiar with the capabilities of the tool, there's no limit to how high you can take your website. 
 Here's some data about WordPress that suggest how amazing the tool is:
WordPress is older than Facebook and Twitter.

WordPress dominates the CMS market with a 76.4% market share

WordPress is completely open-source and free

The WordPress Foundation, a non-profit organization owns the WordPress trademark.

WordPress powers a multi-billion-dollar industry

The platform crossed 1.48 billion total downloads in 2016.

WordPress also powers thousands of websites in all parts of the world

WordPress offers more than 50,000 free plugins

11.45% of WordPress sites use SSL encryption

What is a Website Builder?
As the term suggests, a website builder is a tool or a platform that makes it easy for you to build a website. Generally, a website builder is meant for newbies who need pre-made templates and customize everything using a drag-and-drop functionality. 
The primary feature of a website builder is that it's a hosted tool. This means that you don't have to purchase your own web hosting and install the software, as you would have to do with WordPress hosting. Instead, you can just set up an account and start building your website, the website-building service takes care of hosting and maintaining everything for you. 
Some of the most popular website builders operate the same way, and the website-building process is pretty straightforward, all you have to do is create an account and the platform instantly takes you to a setup wizard, where you can choose from pre-made website templates. In a general sense, you can have a basic website up and running in mere minutes. Adding content, and images, and making customizations are what take time. 
WordPress vs Site Builders


1. Content Ownership
With self-hosted WordPress, users have 100% control over their website because WordPress is completely open-source and users have access to the underlying code.
When it comes to website builders, users don't have access to your site's database, and all the data is stored on the website builder's servers. Most popular website builders have the right to their content. A deeper look into the terms and conditions of a website builder will clarify how much of your own content you own. That's why it's a good idea to use WordPress hosting instead of website builders. 
2. Plugins and Themes
WordPress is known to have a much larger extension marketplace. It provides you access to more features, and it also makes it easier to integrate the website with any other tools you may be using. There's a seemingly endless library of WordPress plugins that can be leveraged to make your website as seamless as possible. 
Plugins-

 Plugins add new features to your site, you can add an SEO tool or a contact form to your website. 

Themes-

 You can consider themes as clothing for your website, and different themes can provide different looks to your website. 
You can also use WordPress plugins that allow you to customize the website as a drag-and-drop functionality. With website builders, you can only use their addons, which means that there are fewer options for add-ons, and your chances are you won't find the exact tool you're looking for. Even if you do end up finding the one you need, it may not be to your liking. 
3. Tailor-Made Content & Dynamic Website
WordPress takes the win when it comes to creating unique content for dynamic websites such as blogs, business listing sites, event directories, and other sites with custom fields and dynamic content. Creating relevant, unique, and dynamic content is something most website owners struggle with. It's not that hard to do so while using WordPress. 
If you want to create a custom content site with a website builder, you may end up with some troubles as not all themes are up to standard and aren't built to scale. Simply put, most popular website builders struggle when content doesn't fit neatly into a certain box.
4. Cost
The WordPress software itself is free and with affordable hosting plans, it's easy to create a highly affordable website. All this makes WordPress easier to use compared to most popular website builders. 
With website builders, you often get several plans, but the cheapest plan tends to limit you when it comes to bandwidth, storage, and other essential features. As your business starts to grow, you'll have to buy a higher plan. Maintaining a WordPress site, on the other hand, is simple, more pocket-friendly, and seamless even during growth. 
5. SEO Capabilities
In the SEO department, WordPress is the clear winner. It provides more options for optimizing the website content, which can include setting up automatic SEO titles/descriptions. One of the most common plugins offered by WordPress is Yoast. 
Some of the most popular website builders come with their own SEO tools, but most of them cater to the beginner's needs and aren't as flexible or as efficient as plugins that you can use with WordPress like Yoast. 
6. Control
As website builders are hosted tools, you'll only have access to the features that website builder explicitly provides you access to, which is a lot more limited compared to WordPress. 
With WordPress, businesses have full access to your site's underlying code and database, you can alter every inch of your website based on your needs.

WordPress vs Wix
Trying to decide between WordPress vs Wix for your website? There are some primary factors that you need to consider. To help you decide between WordPress vs Wix, we've broken down the analysis into 7 key factors.
1. Pricing & Cost
WordPress definitely beats Wix with flexible and affordable plans available from a series of web hosting companies. The cost of using WordPress depends on how many resources you use, and WordPress is free to use for users in every possible way.
2. Ease of Use
When it comes to ease of use, it's a tie. Both of them offer simple drag-and-drop functionalities to add and update content, make pages, and update business and eCommerce websites. Wix offers a great job with its editor interface, unfortunately, it lacks advanced functionalities. WordPress provides users with an ease of use that can become seamless with constant learning. 
3. Design and Layout
In the design and layout section of WordPress vs Wix, it's clear that WordPress has a better range of themes and layouts. WordPress users also have the option of switching themes whenever they want with little to no problem. 
4. Plugins and Apps
WordPress has over 40,000 free plugins, and Wix obviously can't compare to that. Even though Wix's app library is slowly growing, it's still limited compared to the wide range of options available to WordPress users.

5. Wix vs WordPress: Blogging
WordPress completely wins over Wix as a blogging platform. WordPress originally came onto the scene as a blogging platform, so it makes sense that WordPress will offer better functionalities. If you're thinking of starting a blog, WordPress is the best possible choice. 
1. eCommerce
During the WordPress vs Wix comparison of eCommerce management capabilities, WordPress and WooCommerce offer better functionalities and choices when compared to Wix.
2. Data Portability
WordPress is seamless when it comes to moving and downloading your data to a different platform. Wix users on the other hand will face problems while moving their data away.
From our WordPress vs Wix comparison, it's clear that WordPress offers better functionalities in almost all the sections.
 WordPress vs Squarespace
Squarespace and WordPress are two common website builders that allow you to create a website without having any proper knowledge about coding. To find out which one is better, WordPress vs Squarespace, we've broken it all down to 7 factors:
1. Ease of Use
 Squarespace feels a bit better than WordPress when it comes to ease of use for beginners. The limited features may not be ideal for all business owners. WordPress, on the other hand, offers beginners a lot of choices right from the beginning, some users may appreciate that some may end up being confused.  
2. Cost
In the cost section of WordPress vs Squarespace, WordPress beats the competitor. WordPress offers a series of web hosting services suitable for users around the world. The cost for WordPress depends on how many resources you want to use. You get access to all the WordPress features right out of the box. 
3. Design and Templates
There's no beating WordPress when it comes to design and templates. WordPress offers almost limitless design options, customization options, and flexibility. Squarespace does offer some incredible templates but just the sheer number offered by WordPress is enough to win.
4. Extensions and Integrations
Users often fail to compare the extensions and integrations while comparing WordPress vs Squarespace. WordPress pulls ahead in this section too as they offer thousands of plugins and integrations for users. Squarespace on the other hand has limited plugins and integrations to offer. 
5. eCommerce Management
If you want a platform to build and maintain an eCommerce business, then WordPress seems to be the better option. The limitations of Squarespace aren't ideal for growing an online business. The best part about WordPress is that it can be integrated with Shopify. 
6. Data Movability
You've put effort into making the website and creating and publishing the content, so you should have the freedom to move the data whenever you want. WordPress makes this process easy by offering easy-to-use tools for exporting websites. Squarespace isn't that flexible in moving the website, compared to WordPress.
7. Languages
WordPress beats almost all the most popular website builders when it comes to languages and localization features. Squarespace on the other hand has very limited multilingual websites. 
Conclusion: WordPress vs Website Builders
WordPress offers better features, functionalities, and features for most people, which is why WordPress powers over 34% of websites online, while two of the most popular website builders have little over 1% of websites. 
Website builders are a great option if you just need a basic, instantly-ready website. You can just pay to create an account, choose a basic template and get your website ready in minutes. While some people like the simplicity that website builders have to offer, they also have limited features and functionalities.