Welcome to the world of web graphics and design, where creativity and aesthetics converge to shape captivating online experiences. In this comprehensive guide, we present to you a curated collection of essential web graphics and design resources, serving as your go-to guide on your creative journey. Whether you're a seasoned designer seeking fresh inspiration or a budding enthusiast eager to explore the realms of visual artistry, these handpicked resources will empower you to bring your ideas to life with style and precision. From high-quality stock photos and icon libraries to powerful design tools and online tutorials, we've compiled a diverse range of assets and references to suit your every need. Prepare to immerse yourself in a world of color palettes, typography, vector graphics, and more as we unveil the essential web graphics and design resources that will fuel your creativity and elevate your projects to new heights.
Web designing is a tedious task, but it is also an exciting one. If you are a newbie and want to learn how to web design or you simply just want to know about outstanding materials, keep on reading because we have curated a list of 19 useful web design sites and resources.
How to – web design?
The first step towards building a flamboyant website is to learn how to build it, duh! These are the sites you can use to learn web designing:
We are pretty sure the name says it all – freeCodeCamp. You can learn to code for free. This free website offers a deliberately created curriculum for absolute beginners as well as intermediate programmers. The curriculum is designed as per the industry requirements so that you can perform well on these standards. What's more? The site offers its forum and chat room where you can interact with fellow coders, talk about your doubts and clear theirs too.
W3Schools is a more documentation-based website that talks from point to point. No fluctuation from the topic, no joyous analogies, just coding. If you like to get inside the "why" of something and you are looking to learn about something deeply, you should check out W3Schools. It is the perfect place for honing your skills if you have even a little knowledge about the ramming world, but if you're a newbie, it will take you some time before you get used to the environment.
You learned how to web design and designs, but where can you create one? The answer is Codepen. It is an online Integrated Development Environment (IDE) for you to make your front-end projects. It is easy to use and you can also learn from the projects of other people.
Bootstrap is a toolkit for you to design responsive websites using the good old HTML, CSS, and JavaScript. Another good thing about it is that it's open-source and completely free. If you are looking forward to creating some extraordinary web designs, you should learn Bootstrap too.
Get inspired!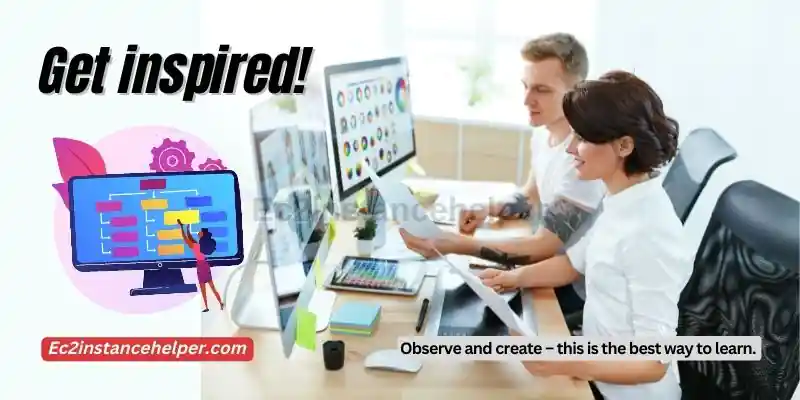 Now that you know your way in the programming world, you need to get inspired. An important aspect of how web design is to observe other works and note important points. Observe and create – this is the best way to learn. These are the sites you can use to get inspired:
Be it web development, web hosting, or cloud – Vacouf has it all covered. Your every question and problem related to these topics would be solved by the informative articles available on Vacouf. From the current trends to comparing the products of the web development world, Vacuum is pioneering in these topics. It should be your number one place to visit to solve any web development doubts.
Reading is learning, or so they say. You can find everything related to front-end and UX. The site is regularly updated with mesmerizing articles about these topics and you can learn new things by reading these articles. You can also know top up with the changes in the web designing industry, which is a key aspect if you are considering entering the industry.
This website – is wholesome. Awwwards features creative and outstanding work in the field of web design. Once you visit the website, your eyes will be shining after you see those beautiful pieces of artwork. You can spend hours jumping from one excellent features website to the other because they all are so great. If you're going through a creative block or just want to explore the web design world, you should visit Awwwards.
Behance is heaven for designers. It is a community where you can explore, react and communicate with other designers. You can share your designs and get recommendations as well as suggest changes in other designs. After you learn how to web design, you should sign up for Behance and start interacting with the community. It will help you gain confidence and boost your learning process.
Dribbble is the place where all the creatives and designers share their artwork. From graphics to animations, from simple designs to complex illustrations, artists share everything on Dribbble. You can view designs from different artists and get inspired to create something of your own.
Creating web designs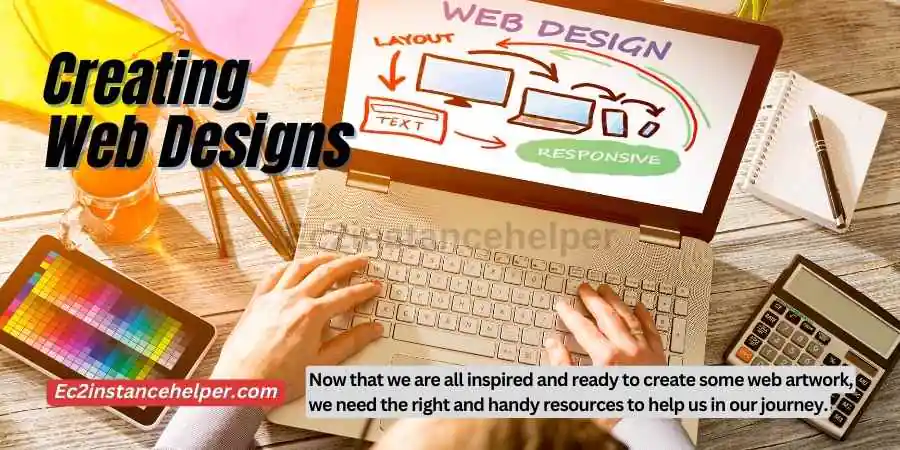 Now that we are all inspired and ready to create some web artwork, we need the right and handy resources to help us in our journey. Here are some cool web resources you can use as an answer to your how-to web design question.
Fonts play a crucial role in the overall structure of a website. If you choose the right fonts, they will add to the beauty of your already beautiful website. But if you select the wrong ones, they will degrade your website, beautiful or not. There are several services from where you can find fonts, but Google Fonts is the best. It offers free fonts from a large variety and it is easier to insert them into your code.
Yeah, we love typography. This is a website dedicated to specifically one thing – Typography. You can read blogs about it; you can discover new fonts and purchase them. You can keep up with the new typographical trends in the web design world and many more. I Love Typography. It is truly amazing.
There is no need to explain the importance of color in any design – not just the web. Color is moods, they hold a deeper meaning. And selecting the right color palette for your web design is not an easy task. You can generate a random color palette or select from the trending ones. Whatever you do, you are ending up with a palette that will increase your design's spirit.
Adobe Color not only offers you to create your color palette, but you can also extract one from an image. There are times when you find an image attractive and you want to extract the color palette from it, you can use Adobe Color for that. Also, you can check trending palettes and libraries to assist you in your design project.
Everyone knows Unsplash – the hub for every photo-related need. Photos play an important role in web design as a photo is said to express a thousand words. Also, you want your photo to be high quality and not those blurred images. Hell, you even want your blurred images to be high quality if you're considering applying them to your website. Unsplash is the go-to place for you and is an essential aspect of how to web design.
Who doesn't know about how the services offered by Adobe are changing the web designing world? Adobe Creative Cloud is the combined space for every Adobe app related to designing in one way or the other. It includes Adobe Photoshop, Adobe Lightroom, Adobe Acrobat DC, Adobe Illustrator, and many more. You can use all of this software or just the one you like, that's up to you.
Want to know how to web design by using HTML 5? Try Google Web Designer. You can create motions, graphics, and illustrations that can run on any device. It is easy to use and offers vital resources which can boost your web design.
Sometimes you just want to be lazy and insert quick icons in your design. Well, Iconfinder is there for you. You can search from 6 million icons and find the one that is most suitable for your project. Out of these 6 million icons, over 200,000 icons are free to use. You can download these icons in PNG or SVG format, both of which are compatible with nearly every design application.
Uh-huh, you want to be lazy again? You can use Fotor and its predefined templates for your project. But don't mistake yourself for one second that these templates are not good, they are just as good as you can make yourself, probably better than that. You can find templates from themes like Social Media, Marketing, Education, Documents, and others. And you can customize your template too if you are not that lazy.
Yeah, now you know how to find the tools and resources, but where can you combine all these things and create a masterpiece? Sketch. Sketch is the playground for many designers and developers as they use it to make innovative websites. Sketch makes it easier for them to collaborate while designing. It also offers nice extensions and plugins that make the work easier for a developer.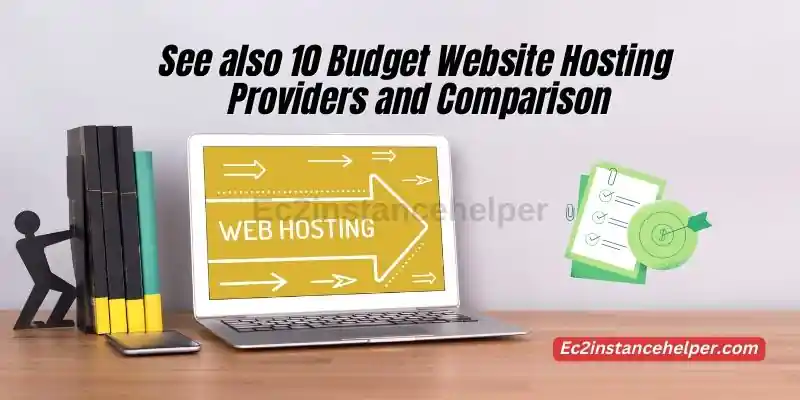 Closing words
The conclusion is, that if you use all these resources carefully, no one can stop you from making a masterpiece. You can be the Picasso of web designing if you want to be, and these tools can help you in achieving that. Just make sure you know how to use them and when to use them. We are pretty sure you will nail it. Also, we think your questions about how to web design was solved.