Congratulations on embarking on the exciting journey of starting a website! We provide you with essential guidance by presenting 10 practical considerations that will set you up for success.
Starting a website involves thoughtful planning and strategic decision-making. From defining your website's purpose and target audience to selecting the right platform and design elements, these practical considerations will lay a strong foundation for your online venture.
Join us as we explore the key elements that can make or break your website's success. Whether you're creating a personal blog, an e-commerce store, or a professional portfolio, these considerations will empower you to make informed choices and build a website that captivates your visitors and achieves your objectives.
Let's dive into the world of website creation, ensuring that your journey starts with confidence and propels you toward a successful online presence.
In recent times, a company's online presence, which includes the creation of a website, is essential. If they don't, it may impact how potential consumers see them.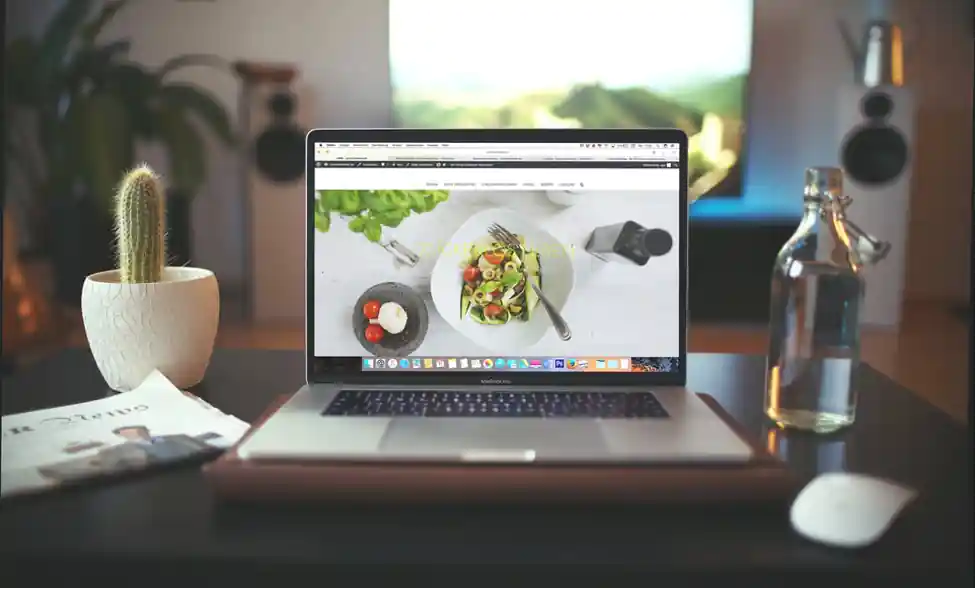 Image source: Unsplash
Even the tiniest organization may have a genuinely global presence as we go deeper into an era of digital connection, but at what cost?
What if I told you that?
Before visiting a small company or making a purchase, 70 to 80 percent of potential consumers search the Internet.
Well, you heard that right…!!
As a consequence of the growing social distance and the work-from-home situation, more businesses are moving online and developing websites.
There will be a lot of questions on how to build a website or steps to create a website, but wait here is the solution!!
Even if you don't have any coding skills, there are straightforward ways to design a corporate website. With so many options, the process is now very simple, and you don't even require a web developer.
A dedicated online website has several advantages over social media platforms such as Twitter, Facebook, and Instagram, allowing your company to represent all of its brand aspects in the manner that you choose.
It also allows you to maintain a constant flow of information to interested customers and influence their purchasing decisions.
As a result, creating an online presence is now easier than ever, and we're here to assist you along the route.
50% of consumers believe that website design is crucial to a business's overall brand. (Top Design Firms, 2021)
Before moving ahead, let's look at the below points conducted by GoodFirms in the form of a Web Design Survey to take care of while designing a website.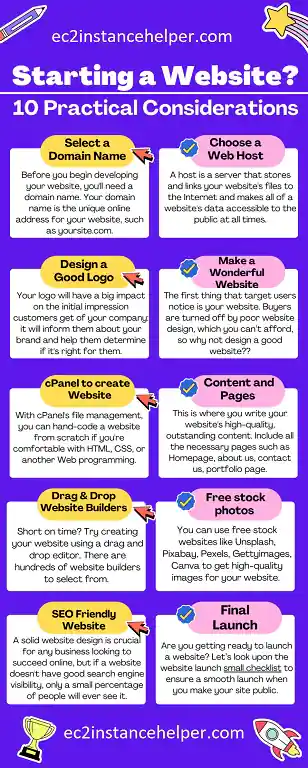 Identify your website's primary objective
A business website is often used to give basic information about the company or to serve as the core e-commerce platform.
Whether you're creating a basic website that explains a little about your company or a more complex e-commerce site, the most important thing you can do is express what your company offers. Largely keep the focus on the homepage.
Customers don't have to look around to evaluate if your company is suited for business. Users should be able to instantly comprehend whatever your website's primary goal or emphasis is.
Select a Domain Name 
Before you begin developing your website, you'll need a domain name and a web hosting account. Your domain name is the unique online address for your website, such as yoursite.com.
As a consequence, it must be comprehensive and simple to understand and insert. To minimize customer misunderstanding, keep it short and sweet and eliminate abbreviations, acronyms, and numerals if at all feasible.
After you've decided on a domain name, you'll need to check for availability and buy it from a domain registrar such as Go Daddy, Domain.com, etc.
Choose a Web Host
Your web host is the provider that stores and links your website's files to the Internet.
A host is a server that keeps and makes all of a website's data accessible to the public at all times.
Because hosting your website is likely too pricey for your small business, you'll need to pick an external host.
You may go one of two routes, depending on your budget. A shared web host is a less expensive solution that includes hosting several websites on the same server. Dedicated hosting is more expensive, but it ensures that you have your own server and are not competing for bandwidth with other websites.
Design a Good Logo
Your logo will have a big impact on the initial impression customers get of your company: it will inform them about your brand and help them determine if it's right for them.
Make sure your logo is done correctly since it is such an important element of your brand. Your logo will appear on your website, etc., and will reflect it to your consumers.
A superb, professional logo design can express not just what you stand for, but also how you want to be seen. It will also help you make a strong first impression and stand out from the crowd.
Make a Wonderful Website
The first thing that targets users notice is your website. Buyers are turned off by poor website design, which you can't afford, so why not design a good website?? A well-designed website leaves a favorable impression on the mind of potential users.
'The first impression is the final impression,' as they say.
Did you know?
94% of first impressions related to your site's web design – Source (WebEx)
Fortunately, there are several website tools available that allow you to create a professional-looking website without having to employ a web designer.
cPanel to create your Website
Regardless of your degree of experience, cPanel can assist you in creating a website that meets your goals.
This control panel software is widely used by Web hosts and offers several features that allow you to create an informative or useful website for your customers and colleagues.
With cPanel's file management, you can hand-code a website from scratch if you're comfortable with HTML, CSS, or another Web programming.
Alternatively, cPanel can install scripts such as WordPress, a comprehensive content management platform that allows you to construct a complete blog or website with only a few clicks.
Content and Pages Addition to your Website
This is where you write your website's high-quality, outstanding content. Include all the necessary pages such as Homepage, about us page, contact us page, feature page, and portfolio page.
Adding a blog page to your website will be a bonus point for your business to attract visitors and will add value in the form of SEO by creating backlinks.
Creating a website using Drag and Drop Website Builders
Short on time? Try creating your website using a drag-and-drop editor. There are hundreds of website builders to select from, but not all of them are appropriate for you and your future website.
You're seeking a simple solution that creates attractive websites. If it isn't too pricey and a waste of time, then website builders are best.
Below are the best website builders you can consider in 2021 for creating your online presence:
Wix is a top and fantastic free drag-and-drop website builder with a plethora of features and add-ons. With Wix, you can design any sort of website you want.
It's a flexible and adaptable platform for developing pages of various shapes and sizes.
You won't need to enlist the aid of anybody else with such a reliable service. The entire procedure is simple and easy, and anyone can complete it without burning a calorie.
Pros of Wix:
Easiest drag-and-drop feature
Proper organized category-wise templates so you can discover the right design
Adaptable price and scalability based on requirements
Shopify is a drag-and-drop website builder for eCommerce. It provides you with the tools you need to run any sort of online business you want.
Shopify is built to work with a variety of different apps, including social networking platforms. Its drag-and-drop feature makes creating the ideal online store a breeze.
An important feature that people love about Shopify is its analytics functionality, it is one of the most notable aspects where you can keep track of your sales, delivery, and customer information, among other things.
You may get an immediate overview of how your eCommerce website is functioning with the help of handy, easy-to-use graphs.
Pro tip: You may also add a blog area to your website.
Pros of Shopify:
The abundance of statistics to track the performance of your website and eCommerce store
Multiple templates and designs to select from.
Integration with other applications and social networking sites is simple.
Weebly is a free drag-and-drop website builder that needs little effort on your part to create the finest possible page. You can completely skip programming and design it with its handy drag-and-drop functionality.
Furthermore, Weebly is extensible enough to allow you to construct both traditional and eCommerce websites with ease.
It comes with a variety of pre-designed themes, ranging from online shops and businesses to portfolios, personal websites, and blogs.
You may tweak and change each one to create a unique area you can name your website.
Pros of Weebly:
Intuitive drag-and-drop software
No expertise needed to get your website up on the same day
Mobile app to access your website builder and make adjustments on the go
Getting original free stock photos
We've all heard of the huge stock picture websites. However, we are also aware that the rights to good photographs are not cheap.
And if you're lucky enough to come across a good photo, you'll probably see it pop up everywhere with watermarks or other things attached.
As a result, we've compiled a list of top free stock photography websites below which can help you while creating your website:
Unsplash
Burst
Pixabay
Free Images
Pexels
Getty Images
iStock
StockSnap.io
Canva
Gratisography
Kaboompics
PicJumbo
Build a Website SEO friendly
A solid website design is crucial for any business looking to succeed online, but if a website doesn't have a chance at excellent search rankings, only a small percentage of people will ever see it.
You only need to examine some fundamental SEO principles and excellent content creation techniques to prevent creating a website that is not search engine friendly.
Below are the key points to take note of while doing SEO for your website:
Mobile-friendly website design
Write a great piece of content
Take care of Website Speed
Try out for Search Engine Friendly URLs
Use unique Meta Data
Connect to Social Media
Add fresh content regularly
Use Internal and External Links
Finally launching of Website
Are you getting ready to launch a website? Let's look at the website launch small checklist to ensure a smooth launch when you make your site public to help you make it a success. Below is the small checklist:
Check for little errors
Make sure you have a contact page
Review browser compatibility
Make sure you have clear calls-to-action
Check your XML sitemaps/HTML sitemap
Check your robots.txt file
Test social media integration
Confirm your SSL
The closure,
Everything is finished? You're all set to go. But don't assume the task is done. An excellent website is a work in progress. You'll see what I mean. The internet is always changing, and so will your website. So just thrown in for good measure.